Newborn Essentials: The Baby Products You Need
TotAha makes life easier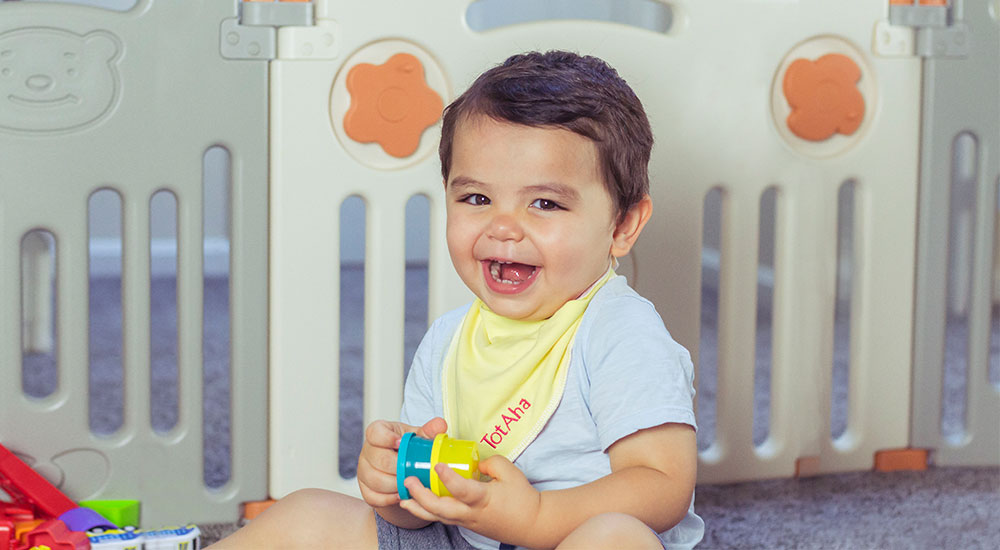 Are you becoming parents and conscious about newborn products? Is your baby on the way? Never be late in buying baby essentials that the ambulance knocks at the door and your better-half is trying to adjust you in the car. Pack up before the due date approaches.
Becoming parents means entering into a world of the unknown. A world where your baby's protection, needs and comfort matters a lot.
TotAha offers unique newborn baby essentials at an affordable price that every new mother must get before the baby comes.
Newborn Essentials to Get Before Baby Comes
Here is a list of TotAha's newborn baby essentials.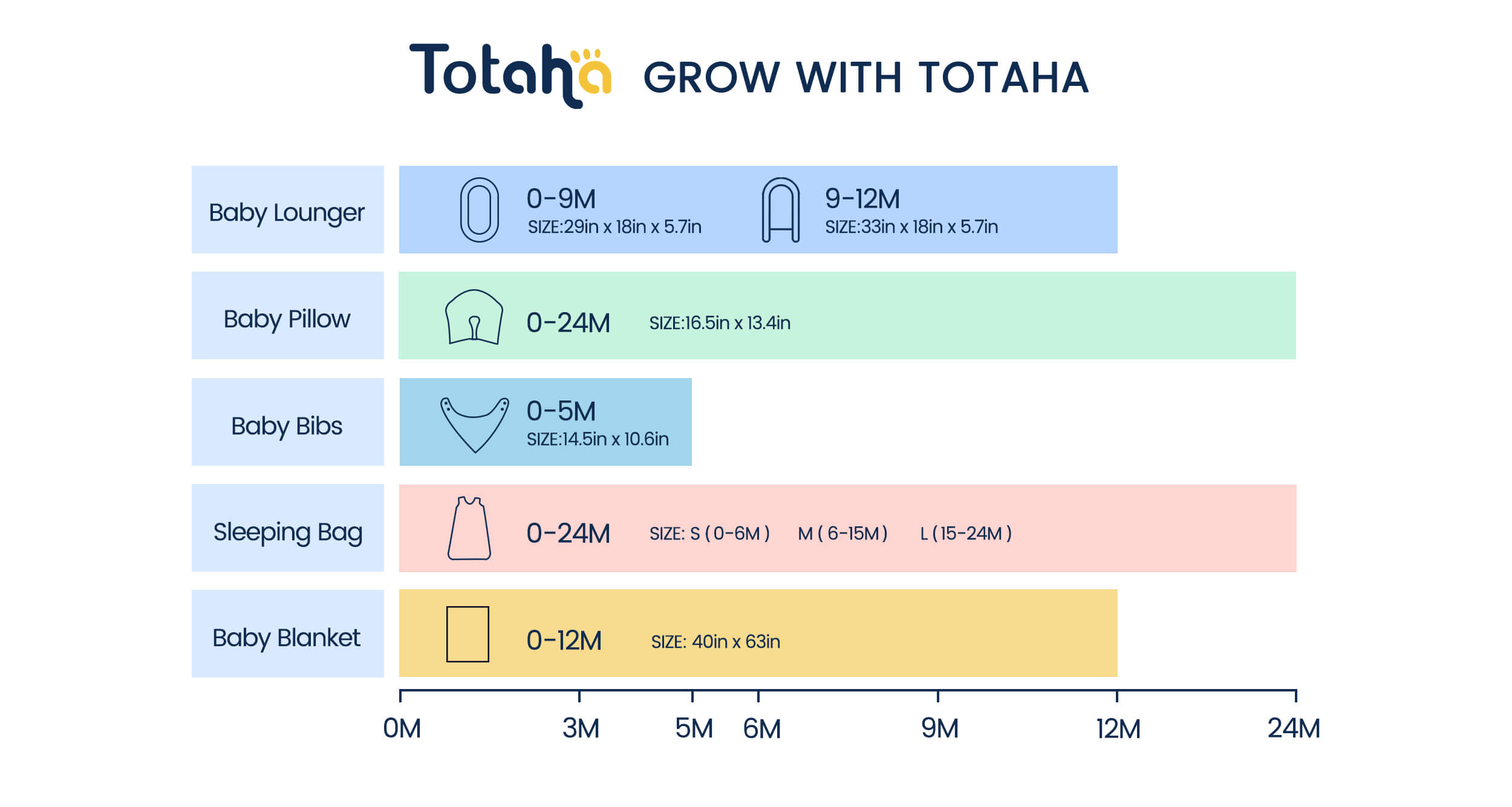 Baby Loungers
A newborn baby lounger is a particular pillow-type case that provides warmth, protection, and comfort to the baby and is portable. Baby loungers help mothers to fit their newborn in them and tackle the household work easily.
TotAha newbornbaby loungers are available from 0 to 12 months age babies. The newborn baby lounger size is 29 inches (Buckle closed) x 18 inches.
TotAha newborn baby loungers provide a cozy feeling to the newborns and babies to lie comfortably. It consists of two buckles holding the baby in an exact position and does not let them tilt. TotAha, baby loungers are helpful all day and night. So, select the best one for your child that fits significantly with the lifestyle.
Mothers can use our newborn loungers to give their babies peaceful sleep, play, and enjoy a meal. TotAha baby lounger is a mandatory product that every mother should have before the infant opens eyes in this new world.

Baby Pillow
Every mom should tie a bag full of newborn essentials before the delivery date rings. TotAha baby pillow is helpful in preventing flag head shapes of babies. TotAha baby pillow is designed for 0 to 2 years old infants. This pillow measures 16.5 x 13.4inches.
This pillow plays a significant role in the life of both moms and babies. TotAha baby pillows have a feature of thermoregulation. It also restricts the entry of dust particles due to pure organic configuration.
TotAha baby pillows protect the cervical spine line of your babies. These baby pillows restrict the shaking of heads and give a comfortable feeling like in the mother's arm, which is soothing. TotAha baby pillows are air permeable. Such baby pillows favor good napping for infants. Don't forget to add the TotAha baby pillow to the list of newborn essentials.

Baby Bibs
Baby bibs are an essential addition to the list of baby products. If mommies are worried about the spitting or drooling of the little ones, start using baby bibs to lessen your aggravation.
TotAha baby bibs come in a bandana style and use a unique towel or bamboo fabric that is an excellent absorber of moisture or drools and prevents the baby from rashes. TotAha, baby bibs are good when feeding your little ones. They are light in weight, washable, and comfortable.
These bandana-style baby bibs feature three poppers which fantastically fits the neck of the little ones. TotAha baby bibs come in a great variety of colors and are adorned with a beautifully embroidered logo which seems so chic.
TotAha baby bibs of bandana style are vital for babies from 0 to 5 months. These baby bibs measure 14.5 to 10.6 inches.

Sleeping Bag
As the baby grows, sleeping bags assist in the easy transition of your baby boo and provides them with a good night's nap. Sleeping baby bags consists of two-way zippers, which are favorable for easy diaper changes.
TotAha newborn sleeping bags use 100% pure cotton fabric, which is skin-friendly and does not cause irritation. TotAha newborn sleeping bag is useable from 0 to 24 months. It comes in 3 ranges such as small (0 to 6 months), medium ( 6 to 15 months), and large (15 to 24 months).
TotAha newborn sleeping bags provide warmth to the babies regardless of the blanket. TotAha baby sleeping bags are the most reliable product both for mammies and newborns. We believe in the comfort of our mammies and kids.
TotAha sleeping bags doest not restrict the movements of babies and make mammies relax. With this TotAha sleeping bag, we want you to sleep in a safe and exact position. Happy you happy us.
TotAha baby sleeping bags can be put over clothes and diapers. Before delivery, get a TotAha sleeping baby bag which is a suitable replacement for loose blankets and protects your baby's feet between the crib's bar.
TotAha newborn sleeping bags make parenting confident and convenient. These sleeping bags are available in different styles and colors. TotAha newborn sleeping bags are breathable and easily washable, either water clean or air-dry. It is your choice!

Baby Blanket
The greatly prized possession of the baby is the baby blanket. These baby blankets provide warmth, calm the crying babies, and offer an embrace of a mother.
Baby blankets also safeguard babies while traveling and give a cozy feeling. TotAha baby blankets consist of 100% perfect cotton, are gentle and fragile skin of the baby. TotAha offers baby blankets with a various collection of prints and charming colors.
TotAha baby blankets are beneficial for babies of 0 to 12 months. TotAha baby blankets measure 40 x 63 inches.

Baby Bottles
Baby bottles are must-have products for your babies to feed when mammies are unable to nurse. TotAha newborn essentials include baby bottles that are easy to handle, fit in the baby's hand, and offer perfect cleaning.
Baby bottles also come in a variety of designs and sizes that attracts a lot.

Baby Clothes
Baby clothes are essential when selecting newborn products. Mammies should make a bag ready, which is quite exciting and charming before the time arrives. Mammies should arrange the wardrobe of the little ones before time.
Baby clothes collection depends upon the seasons. The winter season needs warm garments such as jackets, socks, and winter coveralls. The summer season requires shorts, airy and light-colored clothes, and hats to protect from the dazzling sun.

Conclusion
Having all newborn essentials packed up before the due date is very important. It will save a lot of hassle when the baby come. Follow up our above list with TotAha baby essentials, and be tension-free. We wish you the best!